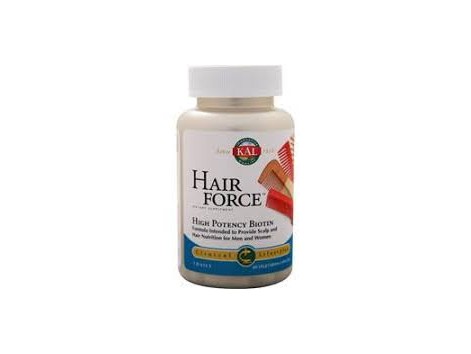 KAL HAIR FORCE 60 CAP
Hair Force specific formula has been shown to support hair nutrition in both men and women. Biotinaque has the ability to stop hair loss and strengthen it.
Hair Force capsules also contain MSM (methylsulfonylmethane), Sabal, and Asian Centella, as well as sulfur amino acids, vitamins and minerals specific for nourishing the hair and preventing its weakening.
More info