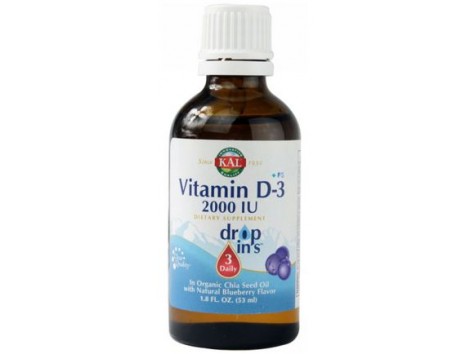 KAL Vitamina D3 53ml.
Vitamin D serves as nutritional support for proper bone formation and mineral homeostasis.
Vitamin D is mainly the involved in mineral metabolism and bone growth. It stimulates the phosphorus and magnesium absolba and allows absorption by the intestine of calcium activating proteins that lead to the bloodstream. Without Vitamin D the body would not be able to effectively absorb calcium.
More info